About Us
Each member of our office is a licensed insurance agent.
Marvin Martinson
Marv founded our agency in 1962 and celebrated the milestone of 60 years in business just months before his passing in 2023.
Calvin Martinson
Cal is a Certified Insurance Counselor (CIC) and has been with the agency since 1983.
Keith Martinson
Keith is a licensed agent for property & casualty and life & health insurance.
Connie Bray
Connie has been with the agency for more than 25 years. Clients value her depth of knowledge and attention to detail.
Andrea Johnson
Andrea has been with the agency for more than 15. Her knowledge and willingness to go the extra mile for our clients is appreciated by all.
Janet
Daugherty
Janet is an experienced account manager serving our clients with professionalism and care.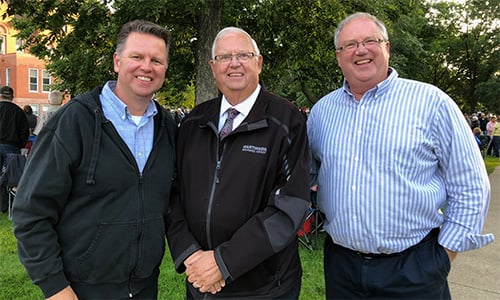 Our History
Martinson Insurance was established in 1962 when Marvin and DeLois Martinson joined the growing Alexandria community. They raised their three sons while building the agency with a reputation of trust and confidence, meeting the insurance needs of our clients from one generation to the next. As a family business, Cal Martinson has been integral to the agency for nearly 40 years, and Keith Martinson is our newest addition to the office. Ken Martinson serves our local community as a founder and advisor for the annual Vikingland Band Festival. Marvin enjoyed serving clients for more than 60 years until his passing in 2023.